Six years ago, I married my beautiful and wonderful wife.
Right after the wedding we headed to the awesome Hawaiian island of Kauai for a nine day honeymoon. We hiked, snorkled, kayaked, swam, enjoyed some amazing meals – it was truly one of the best vacations I've ever taken.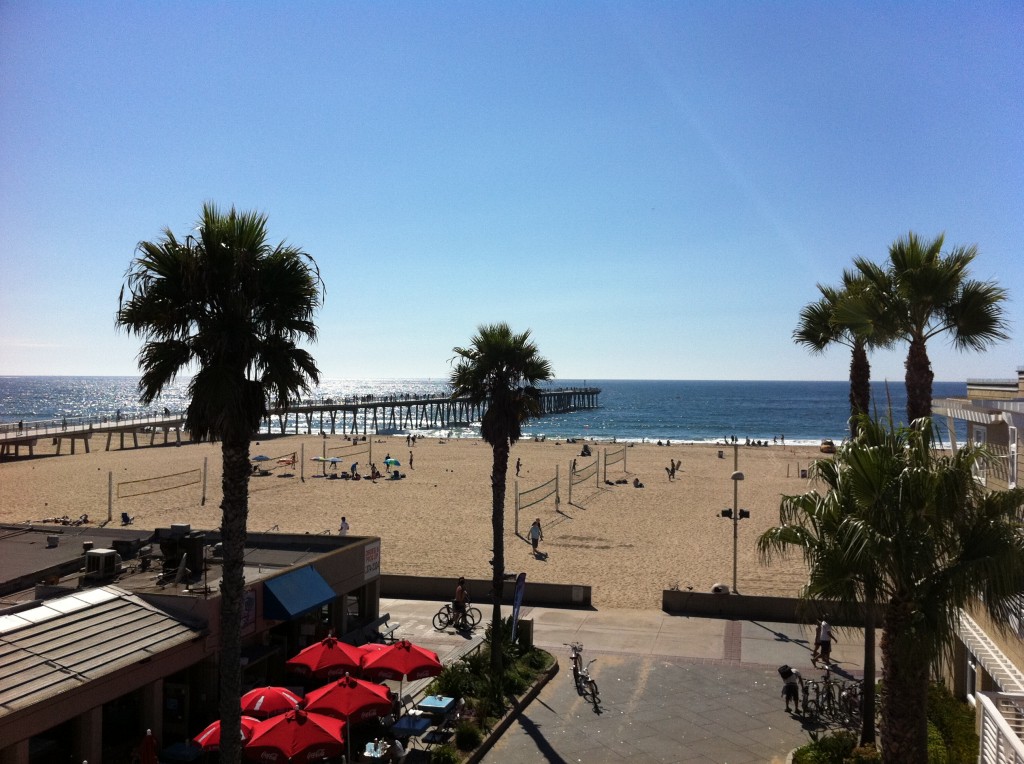 Of course, we also wanted to keep up with our workout program while we were on the trip.
But it was crazy – we couldn't find a gym anywhere near where we were staying. (I ended up driving half way across the island to find a crappy YMCA, with nothing but a circuit of selectorized weight machines a couple of times, just so I could get a workout in.)
Here's the thing though. At the time my knowledge of body weight training was limited, at best. I of course knew about push ups and jumping jacks and body weight squats and stuff like that … but I didn't know how to get a truly great, complete, effective workout in, without ANY equipment at all.
If I knew what I know NOW about body weight training, we could have gotten powerful fat-burning and lean-muscle-building workouts, using nothing but our OWN bodies as our gym.
The way I've learned so much about body weight training over the last few years is studying from every quality body weight training resource – books, videos, in-person training and seminars – I have possibly been able to – like this one:
=> Click here for dozens of new, creative, fun, and EFFECTIVE body weight workouts (burn up to 500 calories each!)
My friend Kate Vidulich has put together a great new resource on body weight training – specifically for FAT LOSS – called Body Weight Cardio 500.
This program is PERFECT if you:
— Train at home, in your garage, etc. and have limited access to ZERO equipment
— Are beat down from years of hard training and heavy lifting and are looking for an alternative training method
— Love training with kettlebells, barbells, dumbbells, etc – but just want a break from your normal routine
=> Grab your copy of Body Weight Cardio 500 here
Here's an example of an intermediate to advanced workout that uses NOTHING but your body weight for resistance – try it and you'll see what I'm talking about!
1 – Set your timer for seven minutes; get as many rounds as you can of the rotation:
– 5 lunge jumps each leg
– 3 wall walks
– 5 pull ups
2 – Set your timer for seven minutes; get as many rounds as you can of the rotation:
– 20 body weight "speed" squats
– 5 clapping / plyo push ups
– 12 inverted rows
3 – Set your timer for five minutes, get as many rounds as possible of:
– 1 body weight Turkish get up R
– 1 body weight Turkish get up L
– 5 "double jump" burpees
The main part of this program is a 30 day Body Weight Cardio 500 plan – where you'll get a day-by-day action plan, outlining exactly what you need to do in order to rapidly lose fat and build a lean, sculpted body with high intensity workouts strategically designed to burn 300 or 500 calories each.
But in addition to the main manual, you'll also get:
— 15 coaching videos
— an exercise library
— BONUS 14 day trouble spot workouts
— BONUS 14 day trouble spot meal plans
And more!
=> Grab your copy of Body Weight Cardio 500 here (sale ends tonight)
When you learn how to use your body as your gym, you'll be able to get a high-quality strength workout, ANYWHERE you are.
Enjoy your Friday, and talk soon –
Forest Vance, MS, RKC II
ForestVance.com