Yesterday I shared with you a personal story, and a bit about some exercise techniques I'm using right now to feel more supple and flexible, and reduce chronic pain.
Today, I wanted to hook you up with a free video from the Bodyweight Flow program … it'll take you through a simple, two minute sequence that's a GREAT example of exactly what we covered in yesterday's article.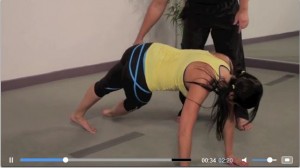 This program will show you the easy way you can learn to control your body better, boost oxygen consumption (i.e. fat burn) by 21.4%, increase your upper body strength by 32% and much more!
Here are three big things this video will help you with:
You Lack Control Over Your Muscles ==> Use This Sequence To Boost Your Contraction Control
You Have Poor Flexibility ==> Use This Sequence To Enhance You Strategic ROM
You Feel Clumsy And Uncoordinated ==> Use This Sequence To Maximize Your Coordination
Oh – and even though this sequence looks easy – give it a shot, and you will quickly find out how hard a short Metabolic Ignition Sequence from the Bodyweight Flow program can be!
Enjoy!
– Forest
PS – If you missed yesterday's post, make sure to check it out HERE – we've gotten a ton of great feedback on it so far.
PSS – Tyler and Sylvia – the creators of these flows – claim that they are the most unique new invention in the fitness industry. It's a bold thing to say, but there's only one way to find out 😉 …
=> Click HERE to try a two minute Metabolic Ignition Sequence