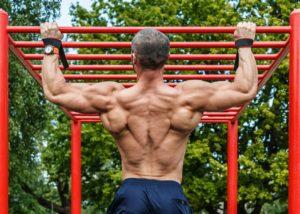 You don't need expensive gym memberships, functional training "circus tricks", or puke-inducing workouts to get gains.
No. With workouts like the one below, you can unlock the hidden power in even the most basic exercises to revitalize your body and build high levels of fitness … with less reps, and no matter your age:
Warrior Zero Bodyweight Challenge workout
PROTOCOL:
2,3,5,8,13,21,13,8 …
You will set your timer for the duration of the Protocol; in this case 15 minutes.
Start with exercise #1 and perform 2 repetitions.
Next, exercise #2 for 2 reps, then exercises #3 for 2 reps.
You will stick with the 2 reps of each exercise until you complete 2 reps of all 8 exercises.
From there, you move on to 3 reps of all 8 exercises.
You will working through the repetitions until time expires (moving up and down the ladder). Perfect Form not Speed is the goal here.
EXERCISES:
1. Hip Bridge
2. Shinbox Switch
3. Front Squat
4. Tactical Push Up
5. Spinal Rock
6. Sit Thru
7. Front Lunge
8. Pull Press
*All exercises demoed, broken down, explained in the Warrior Zero Bodyweight Challenge course, HERE
#
That's a tough workout!
And it's DIFFERENT than others out there.
You'll unleash a level of inner strength and confidence you may not know you possess right now, even if it's buried beneath years of wear and tear.
Get the program now here:
Warrior Zero Bodyweight Challenge
To your success –
– Forest Vance
Certified Personal Trainer
Master of Science, Human Movement
ForestVance.com
PS – See the results others have experienced using this program at the link below!